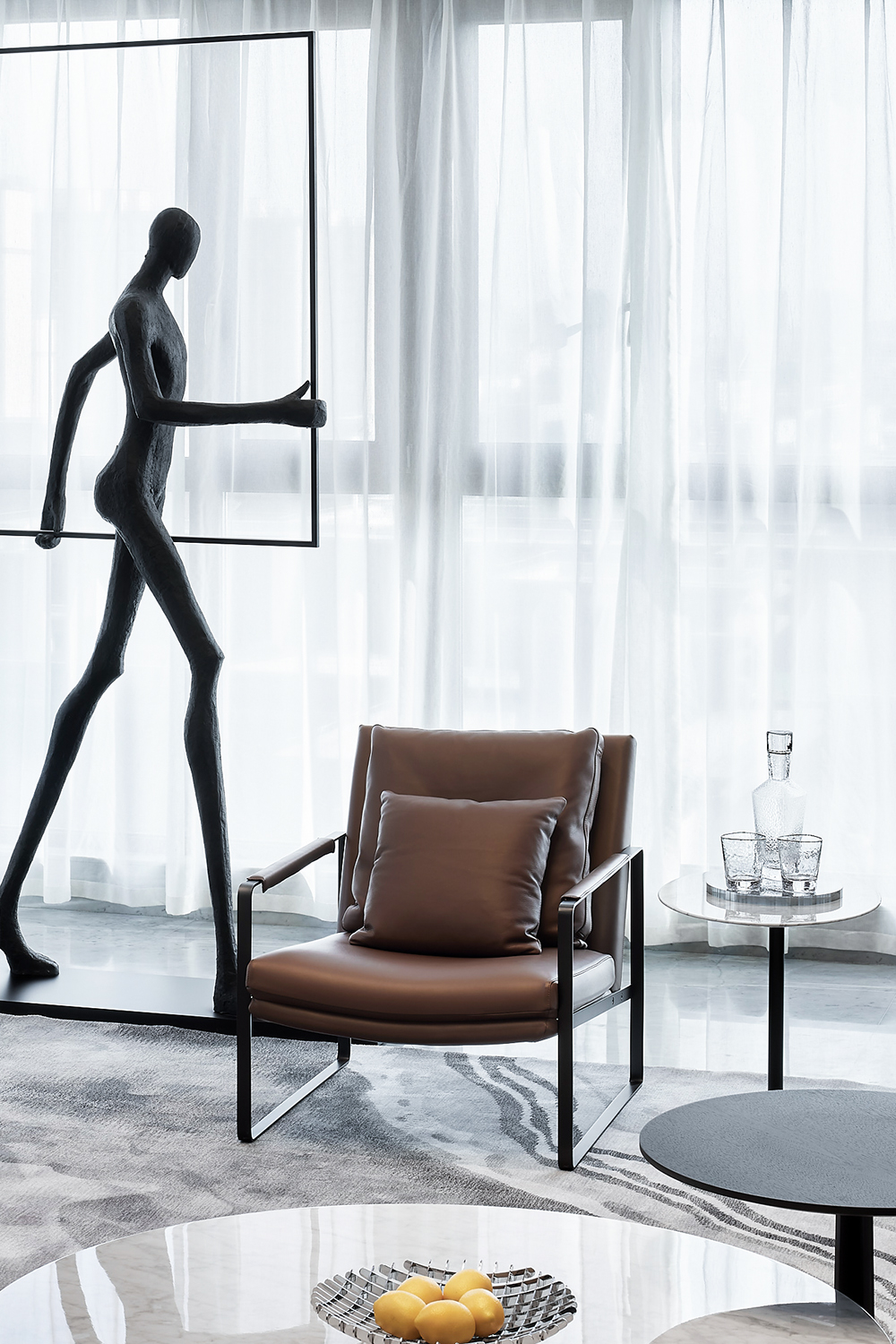 The project designer and owner have been friends for years, and the trust between them has led to this cooperation. The owner is a passionate real estate tycoon yearning for both an idyllic life and new concepts of the new era.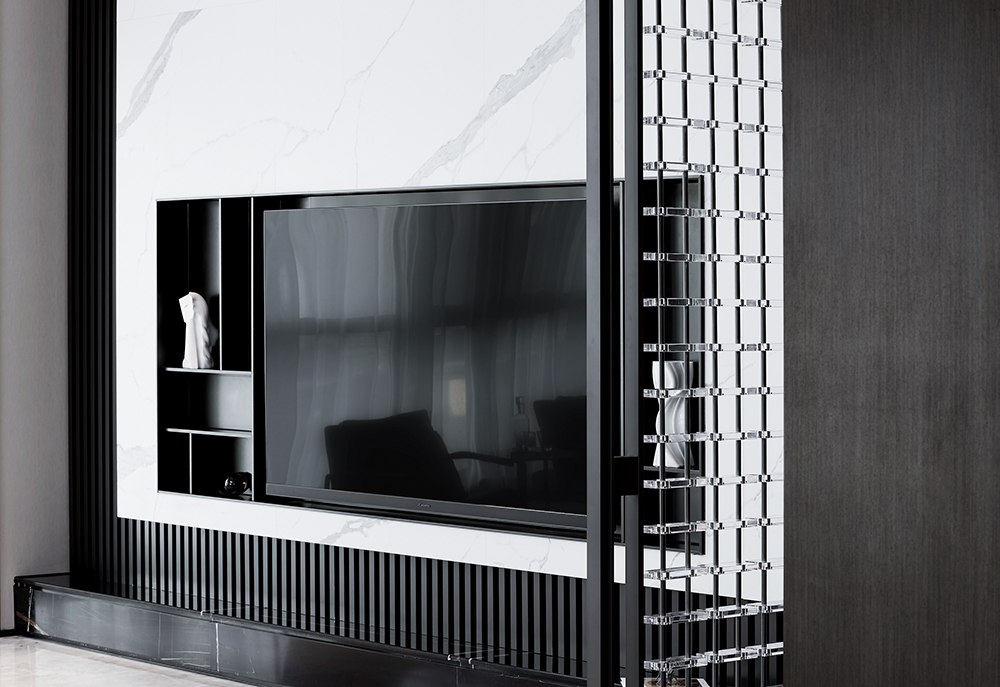 The designer transforms and designs the 370㎡villa with a deep understanding of the owner's everyday life and spiritual needs. By integrating a poetic house form and culture, through the relationship between the residents and the space, the designer has created a beautiful and quality living space where the owner can find his inner peace.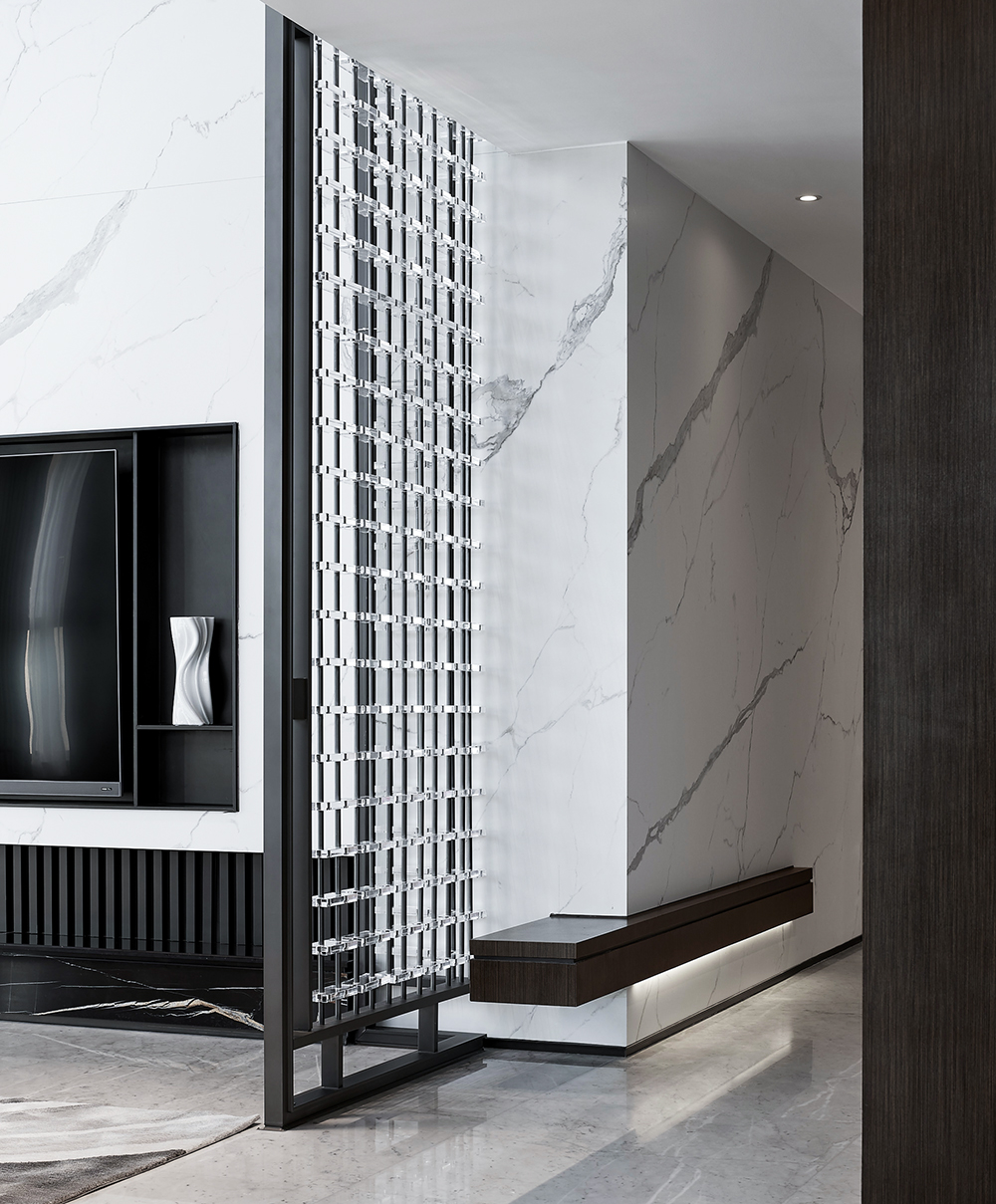 / Living Room /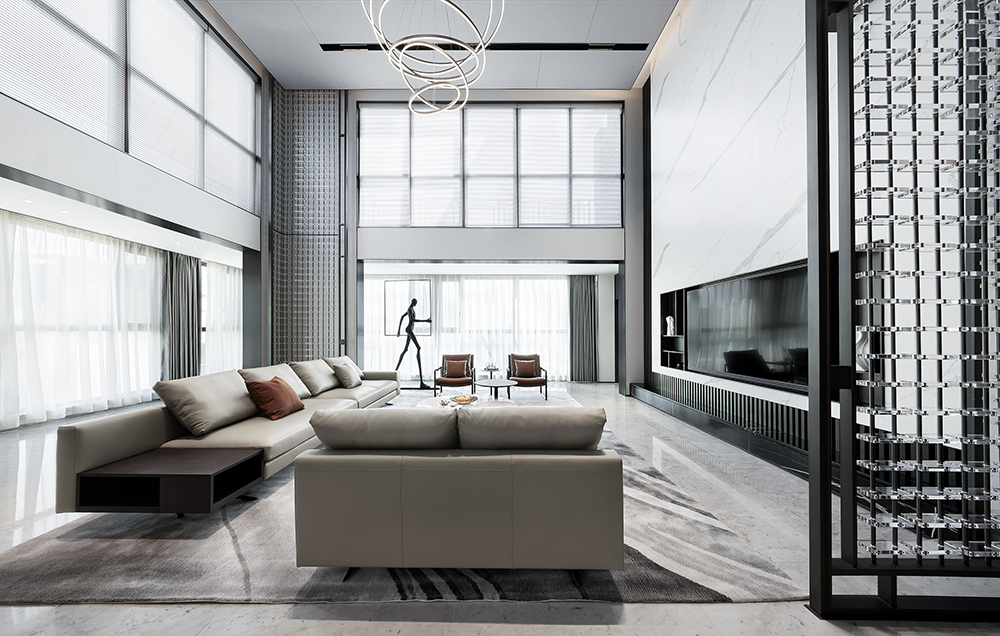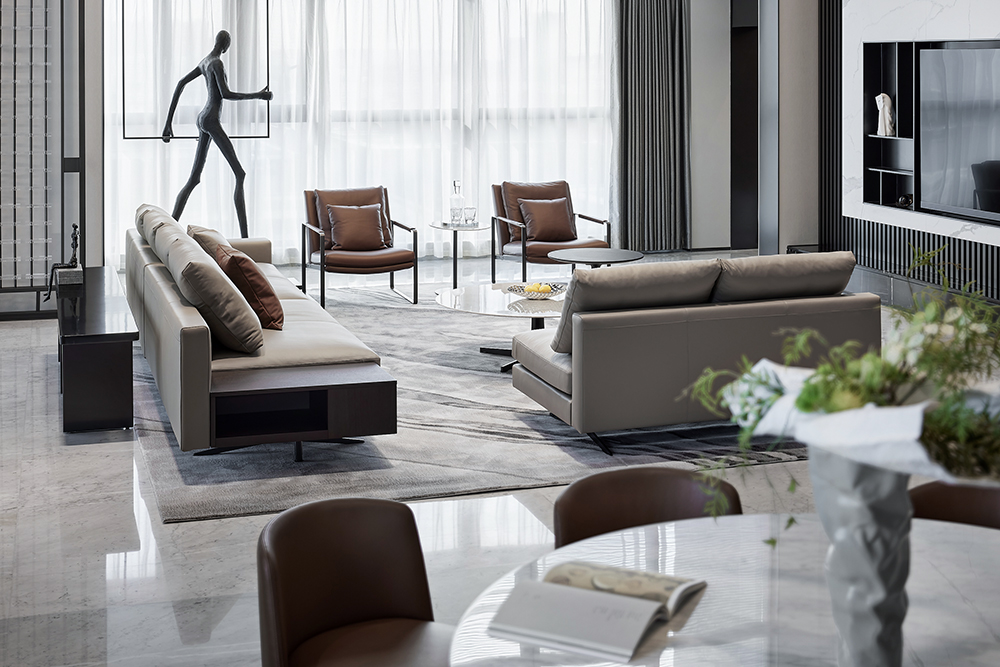 As the social hub, the living room takes a calm and elegant layout in which the WAKE sofa adds a mild touch to the space, echoing the owner's cheerful personality. The crystal screen doors placed diagonally create a peaceful sanctuary for people inside the space.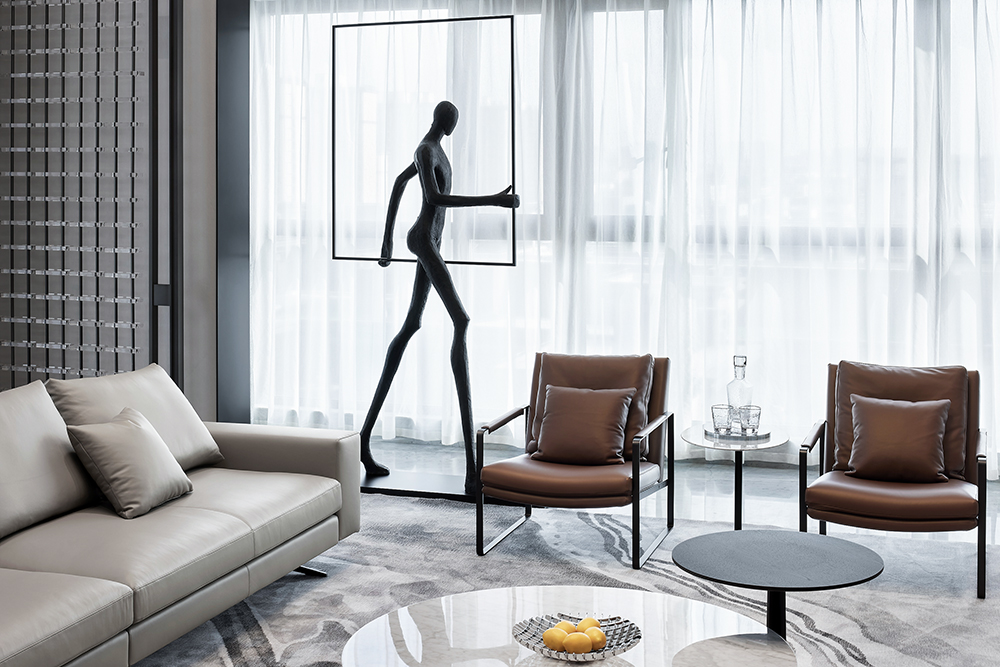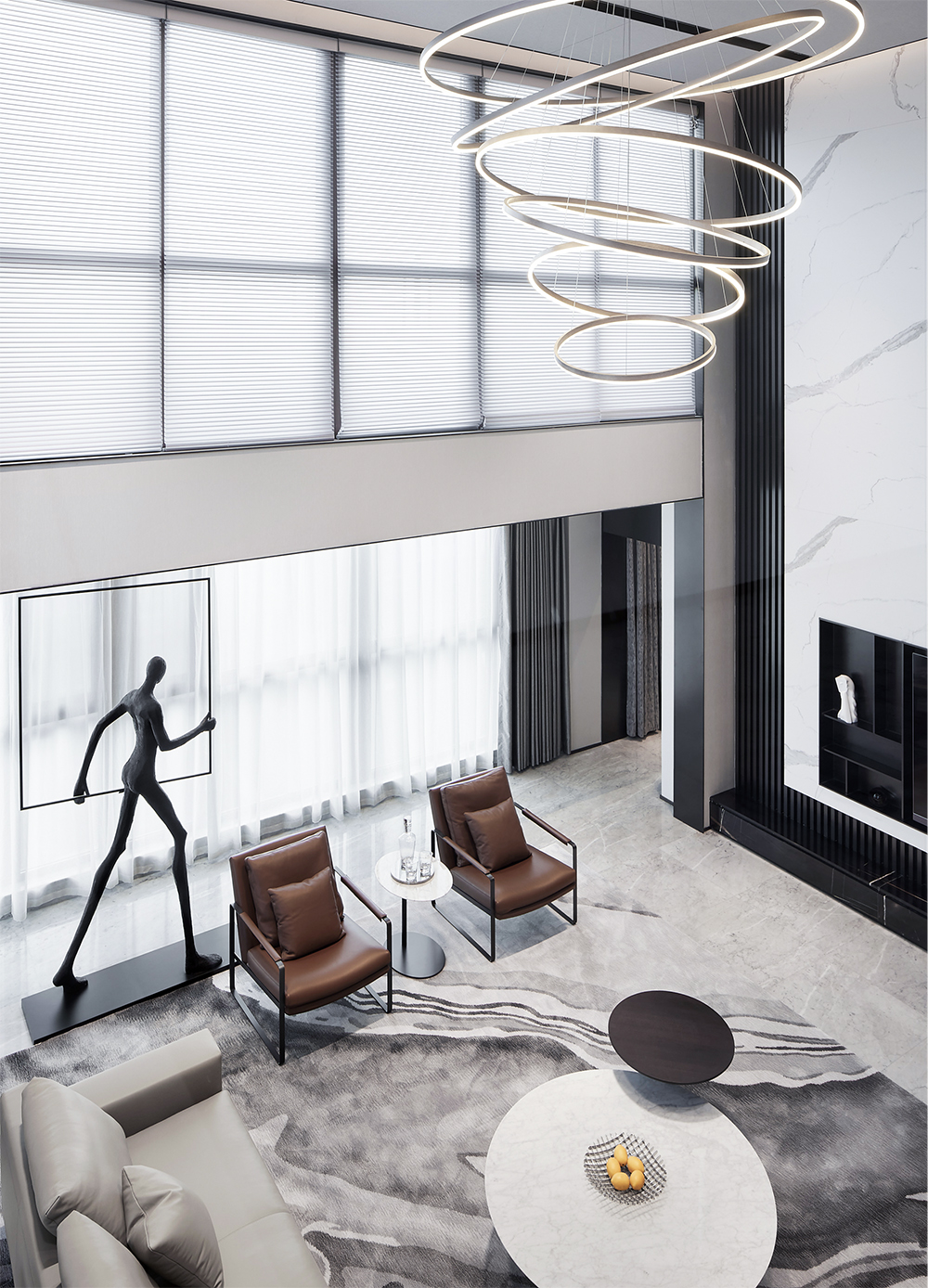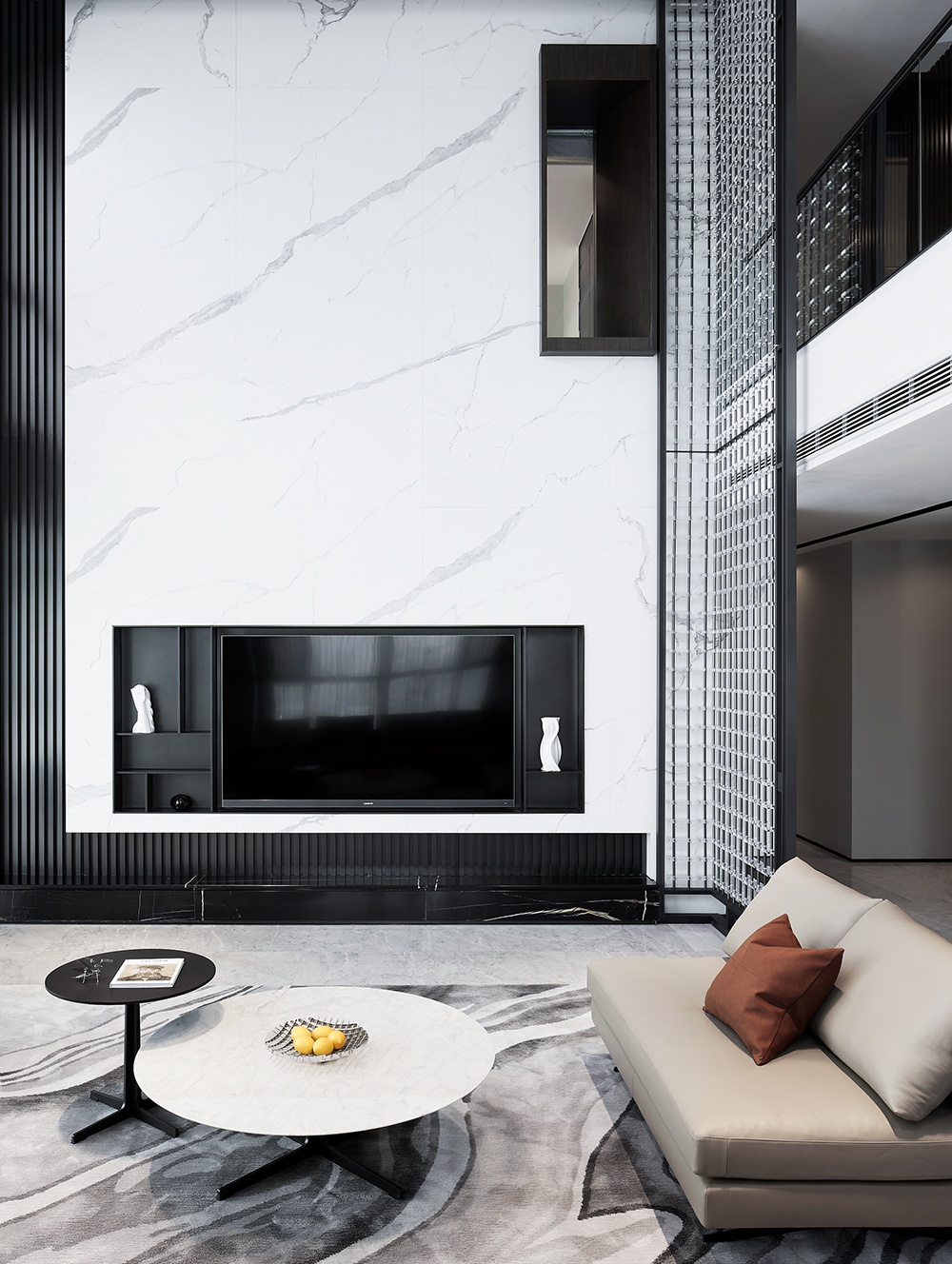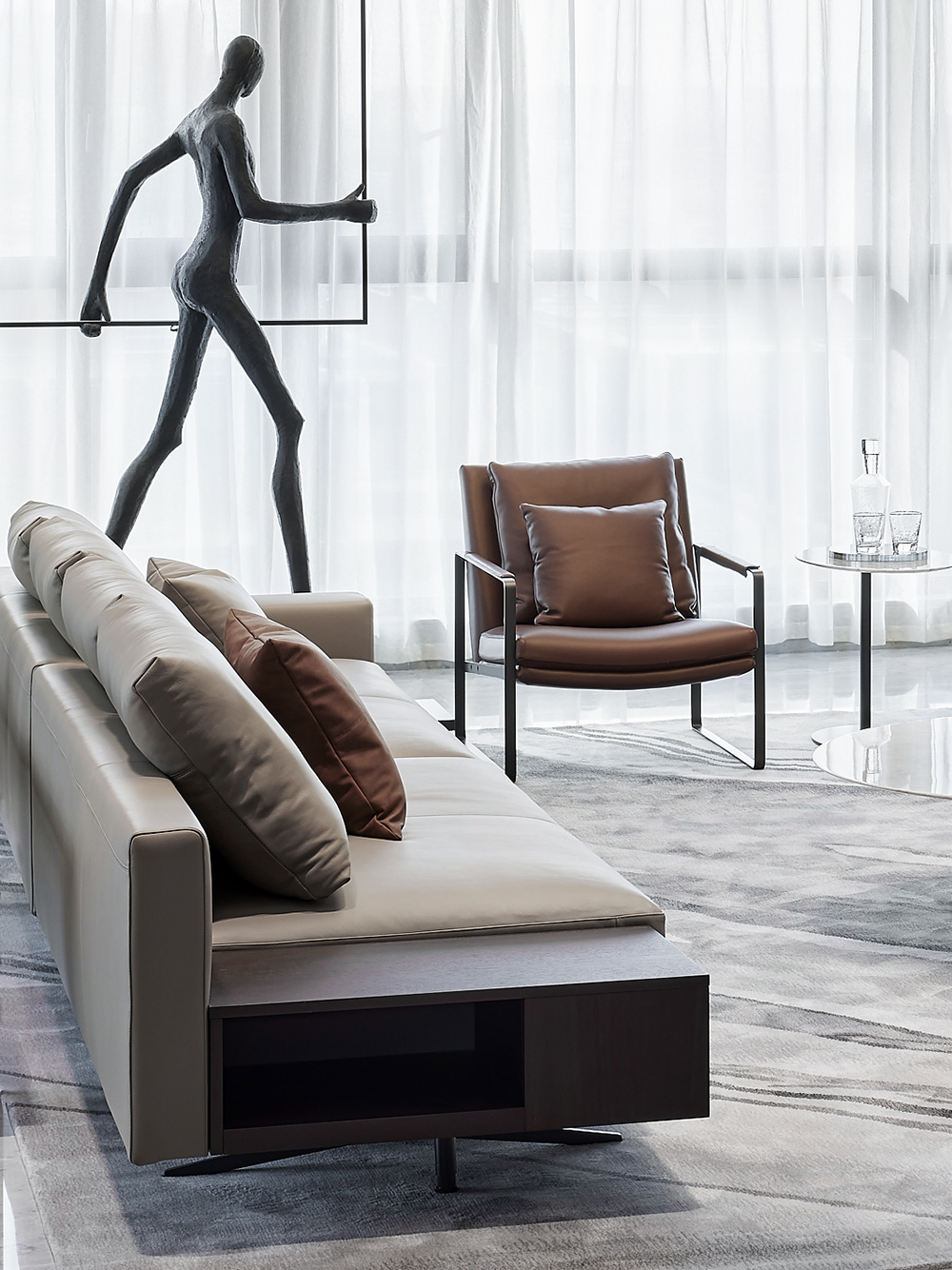 / Dining Room /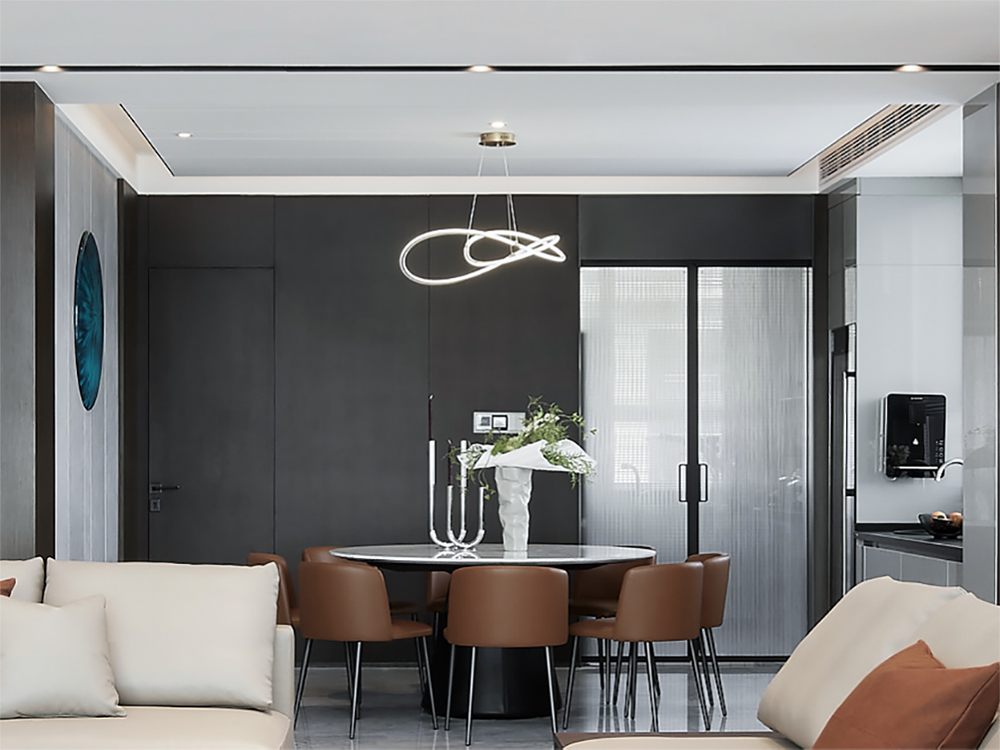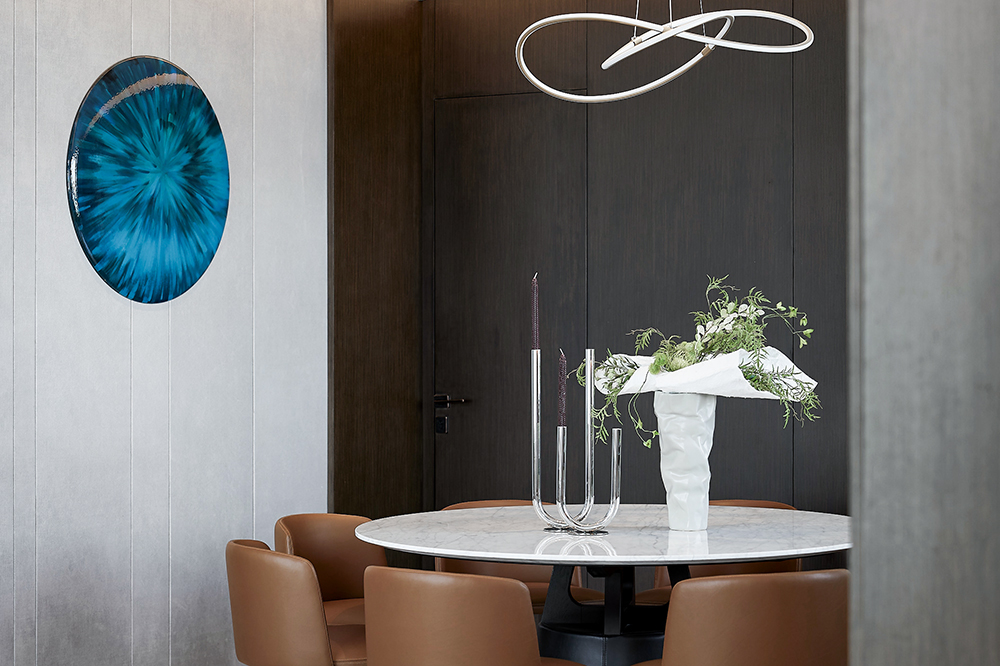 The dining room emphasizes a sense of ceremony, while the blue decoration on the wall lights up the space and brings some modern vibes.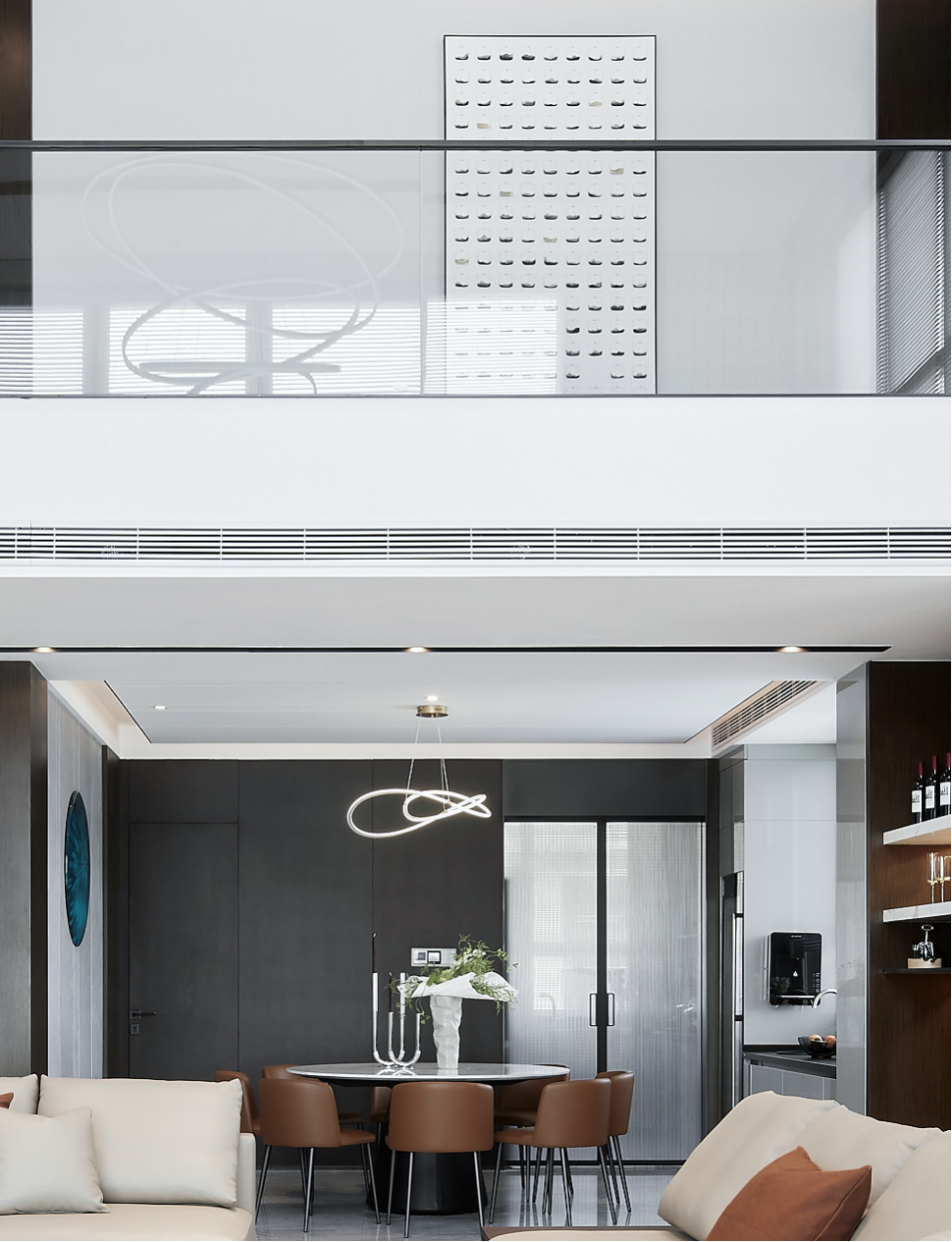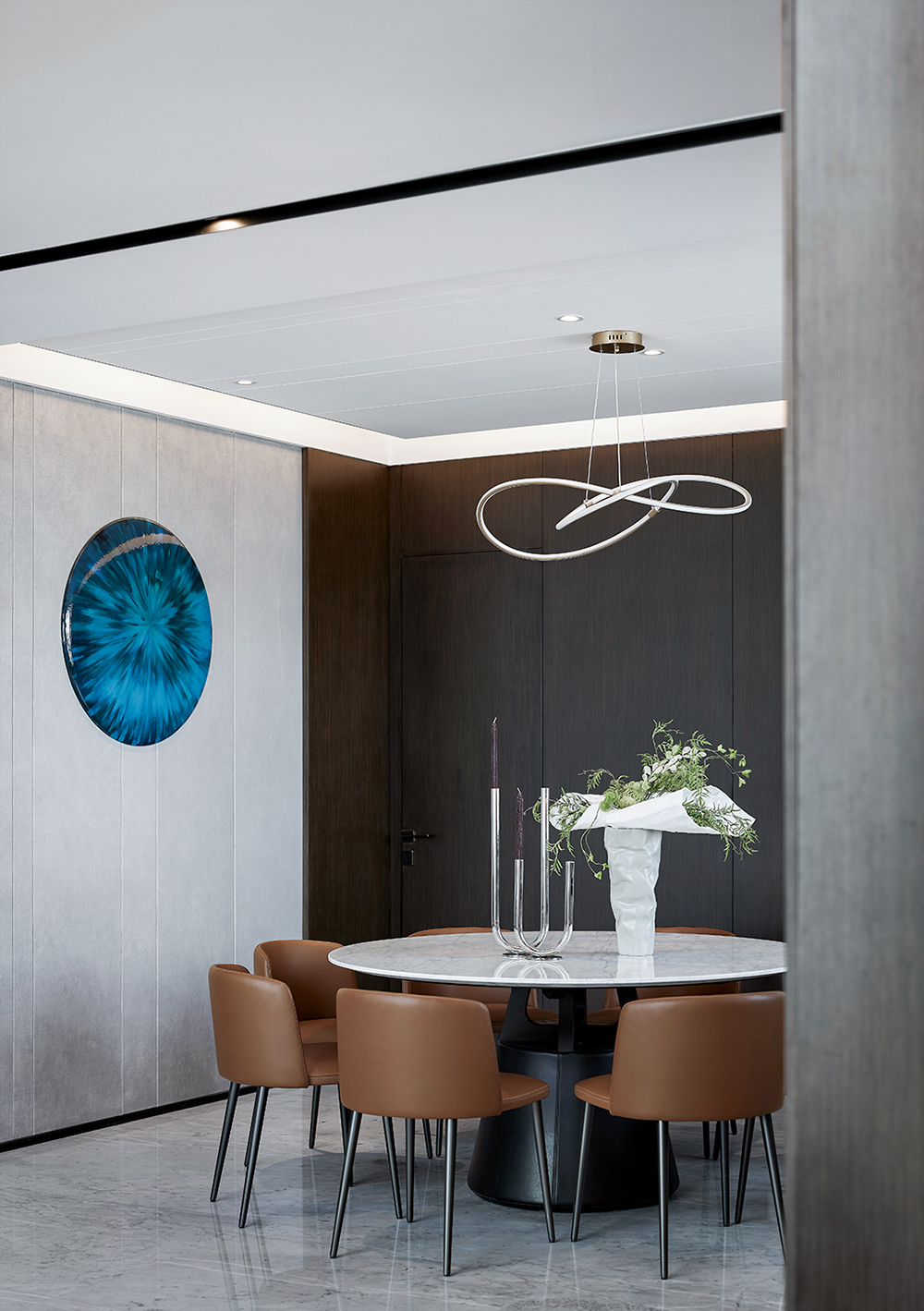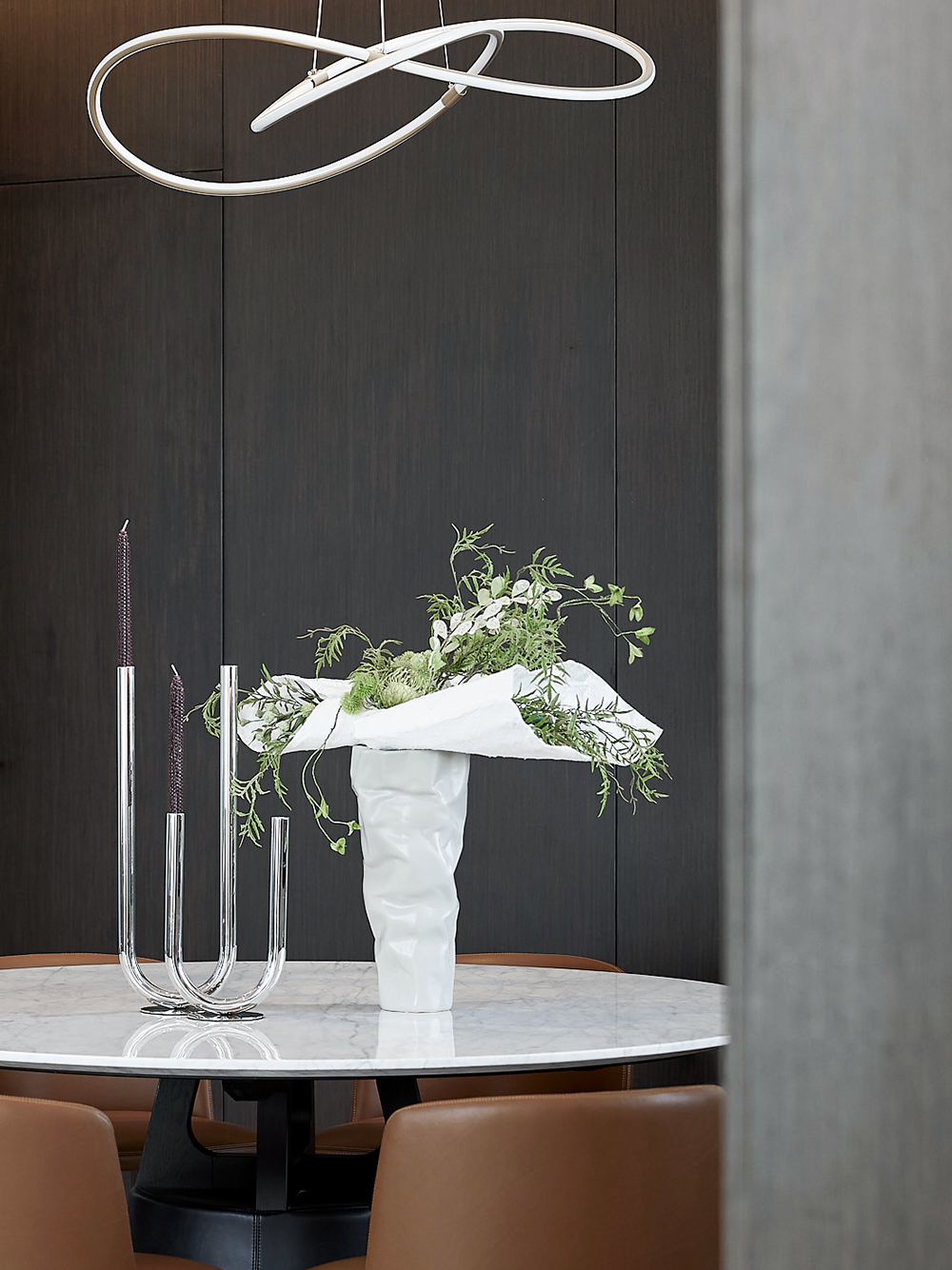 / Bedroom /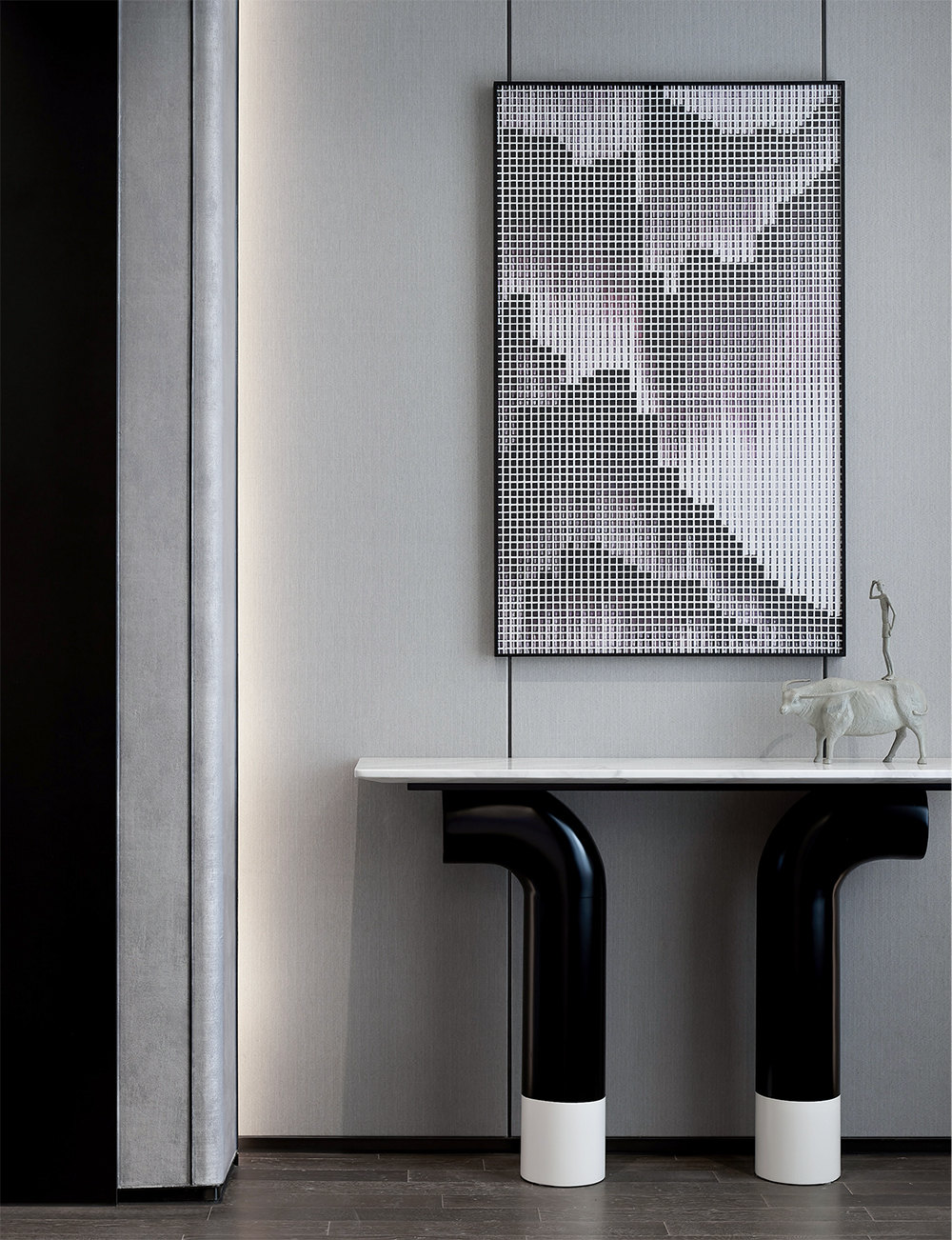 As the private area, the bedroom is designed with comfort and ease, which ensures a smooth everyday life of the owner.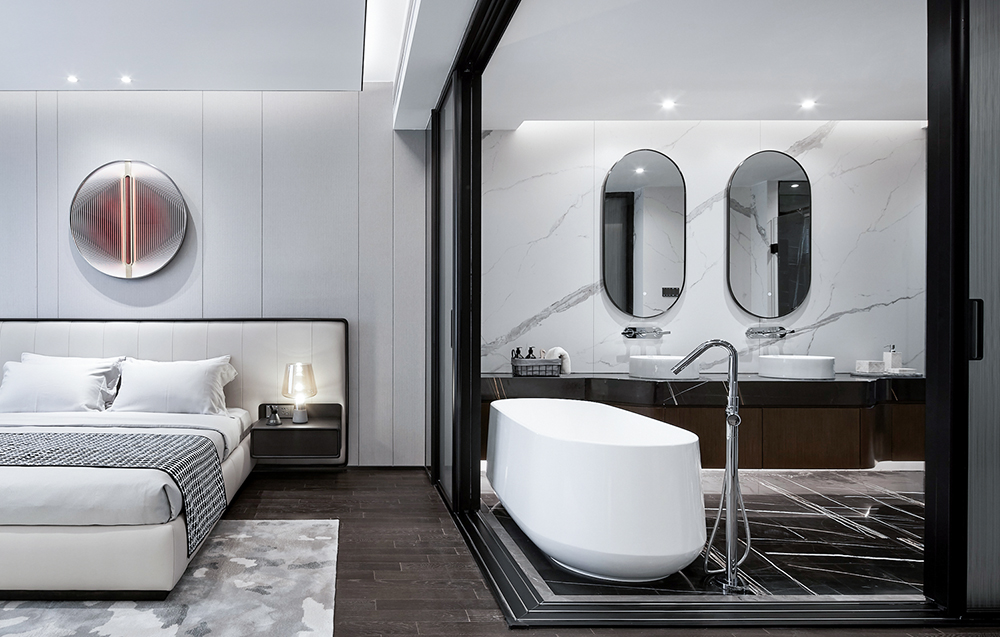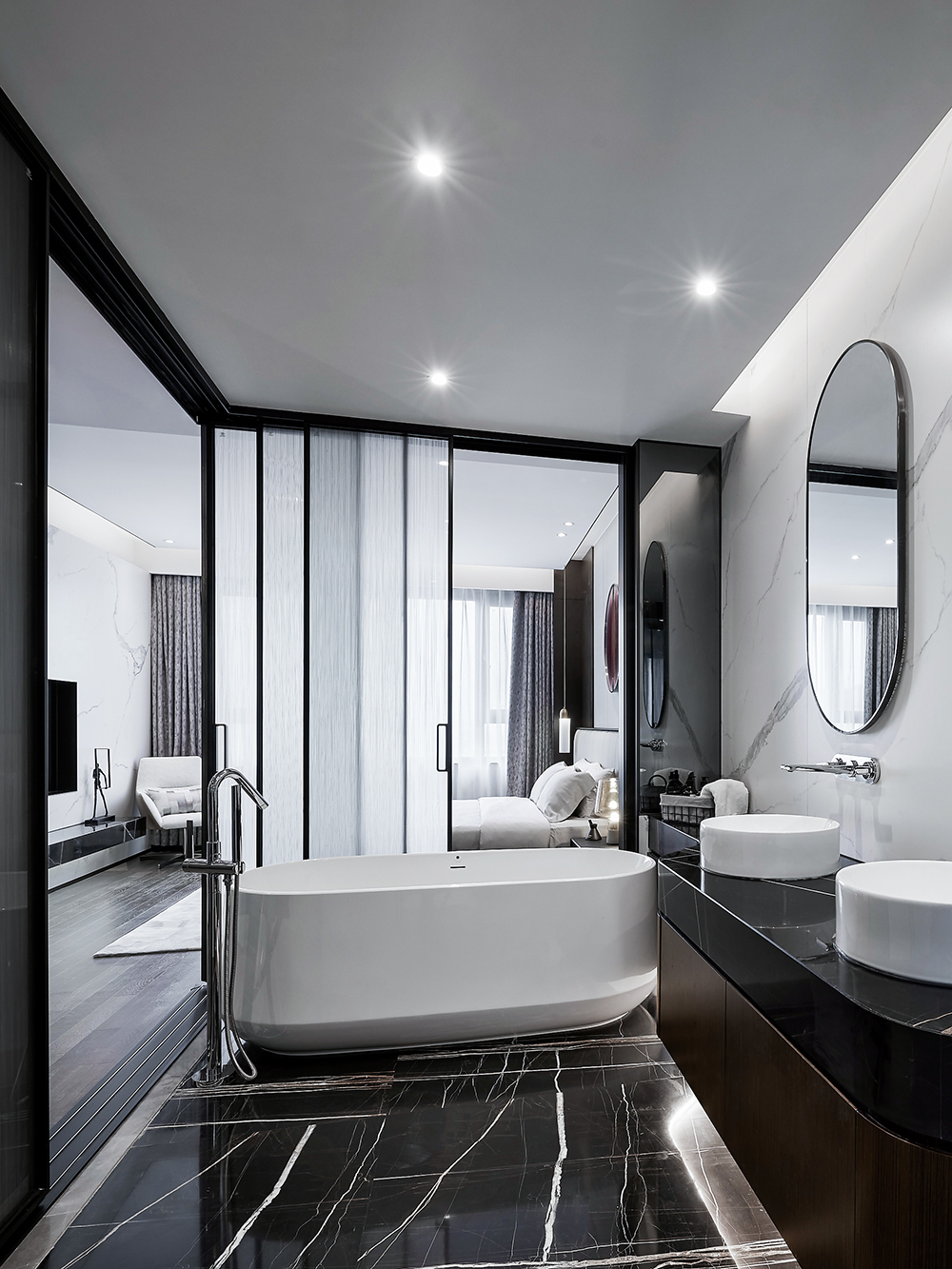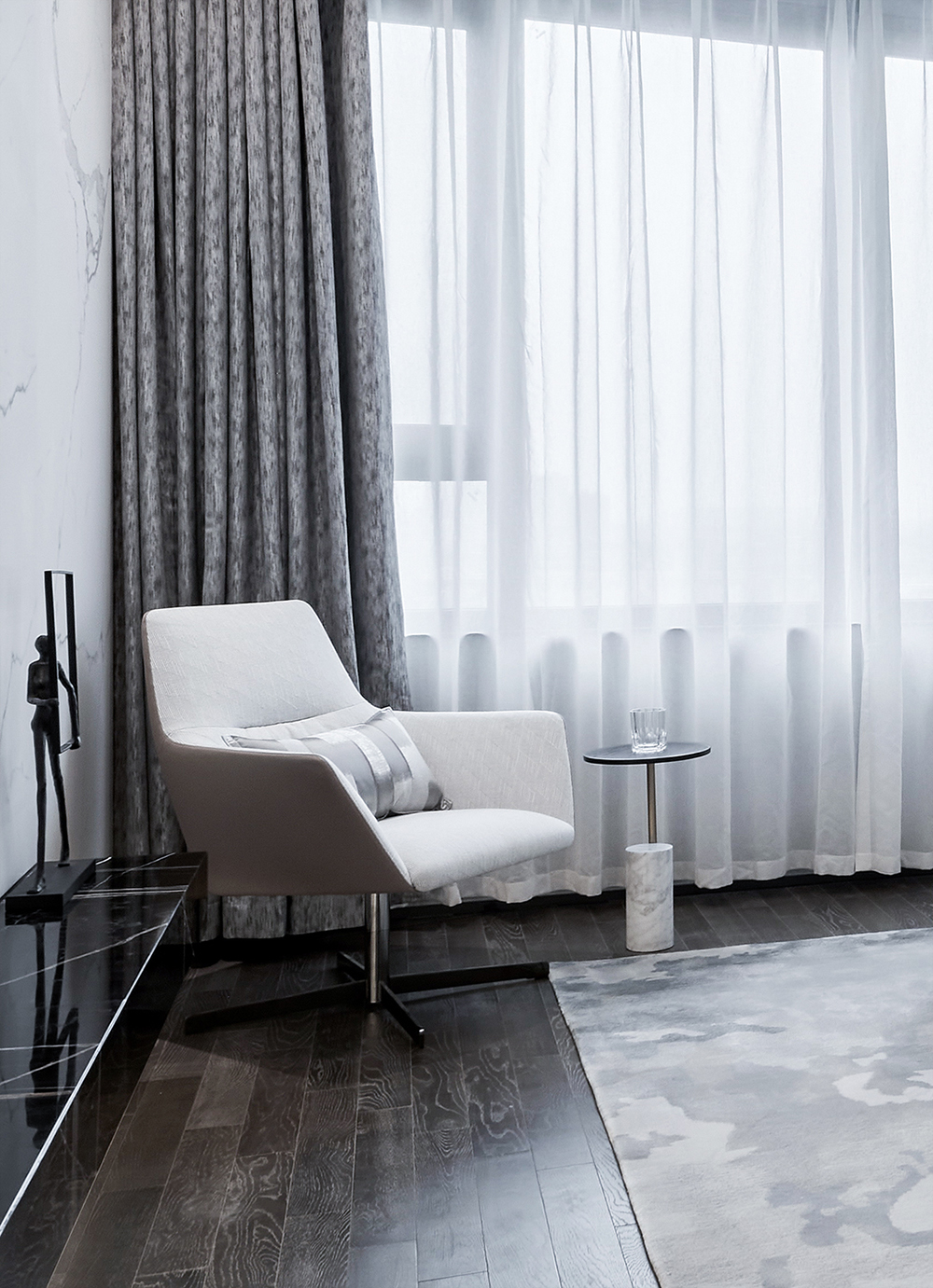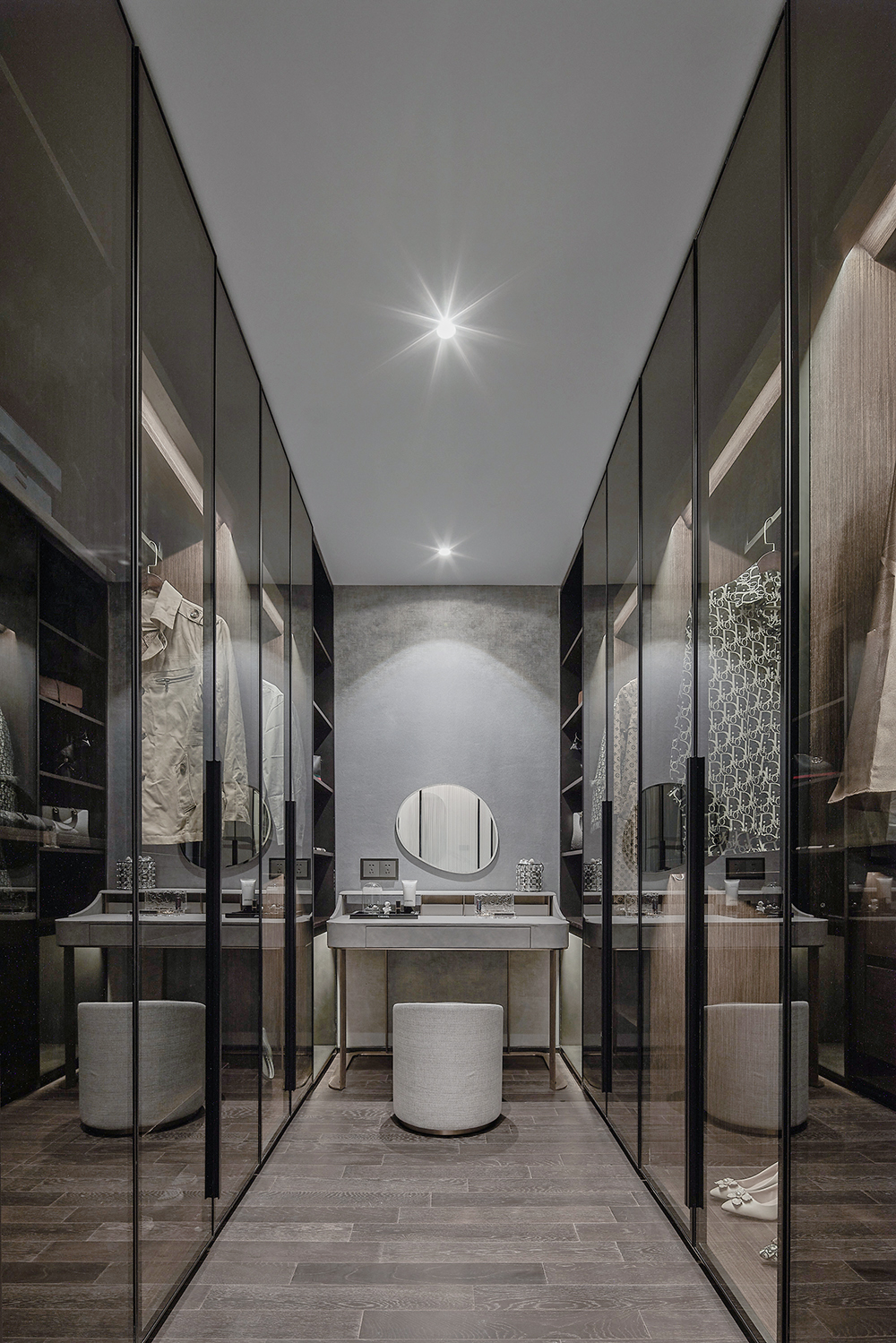 / Multi-Function Room /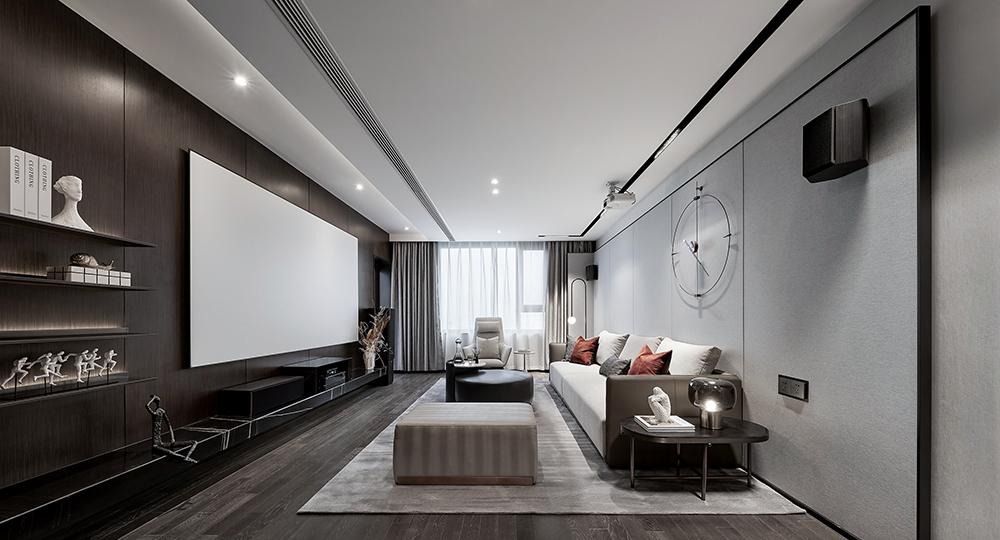 The multi-function room can be used as a private meeting room or the family theater. This not only makes the most use of the space, but also reflects a contemporary spirit.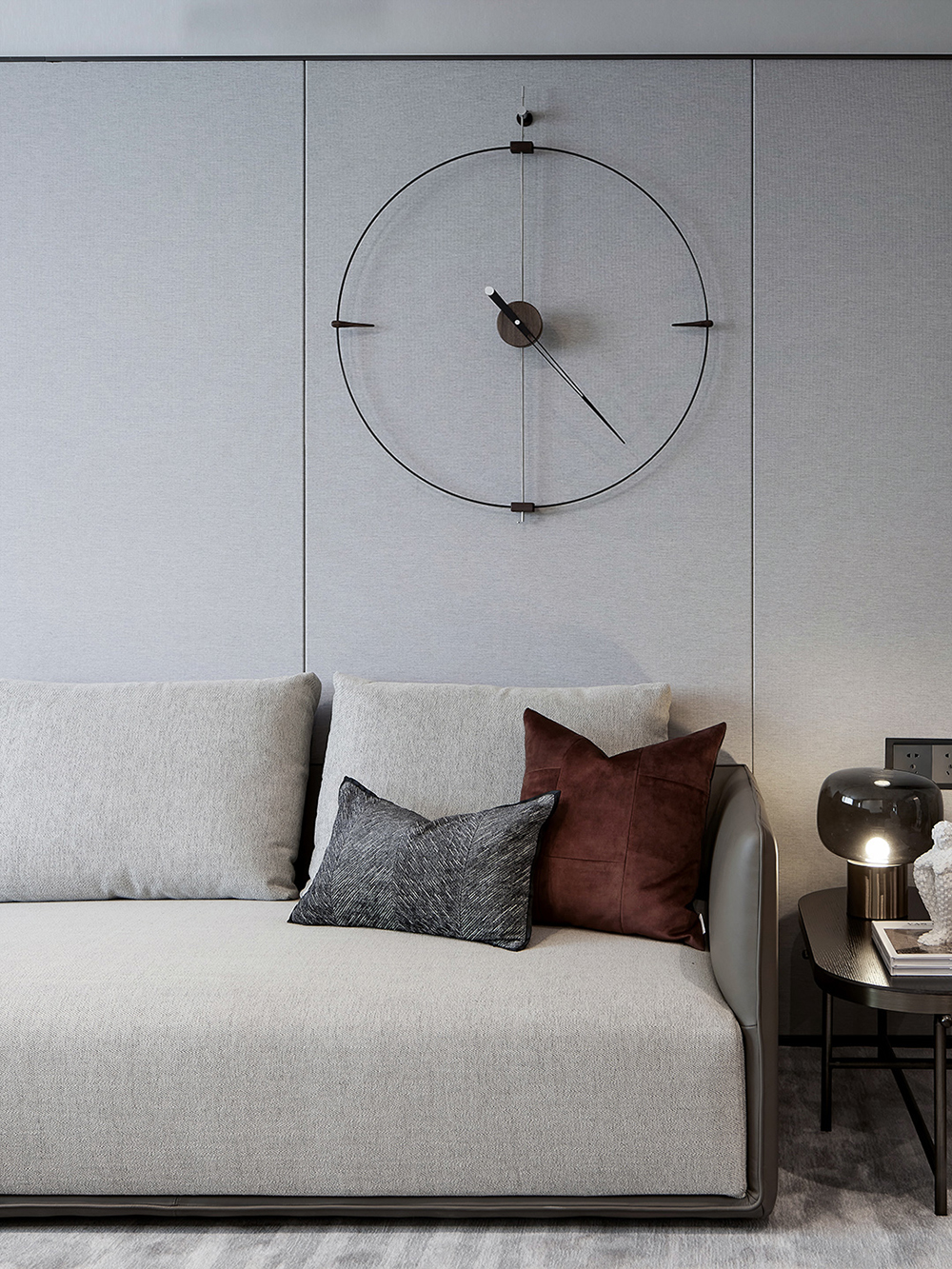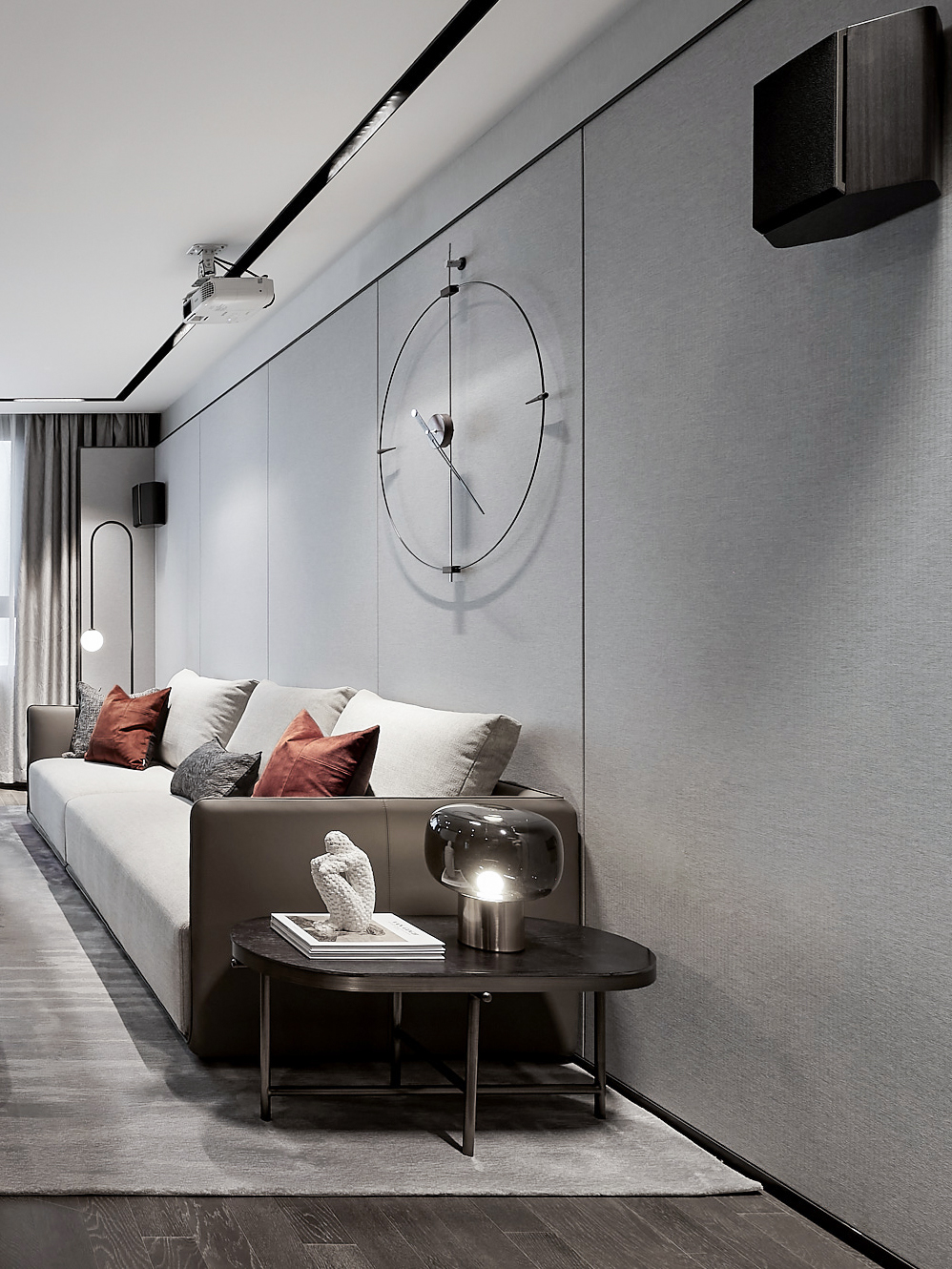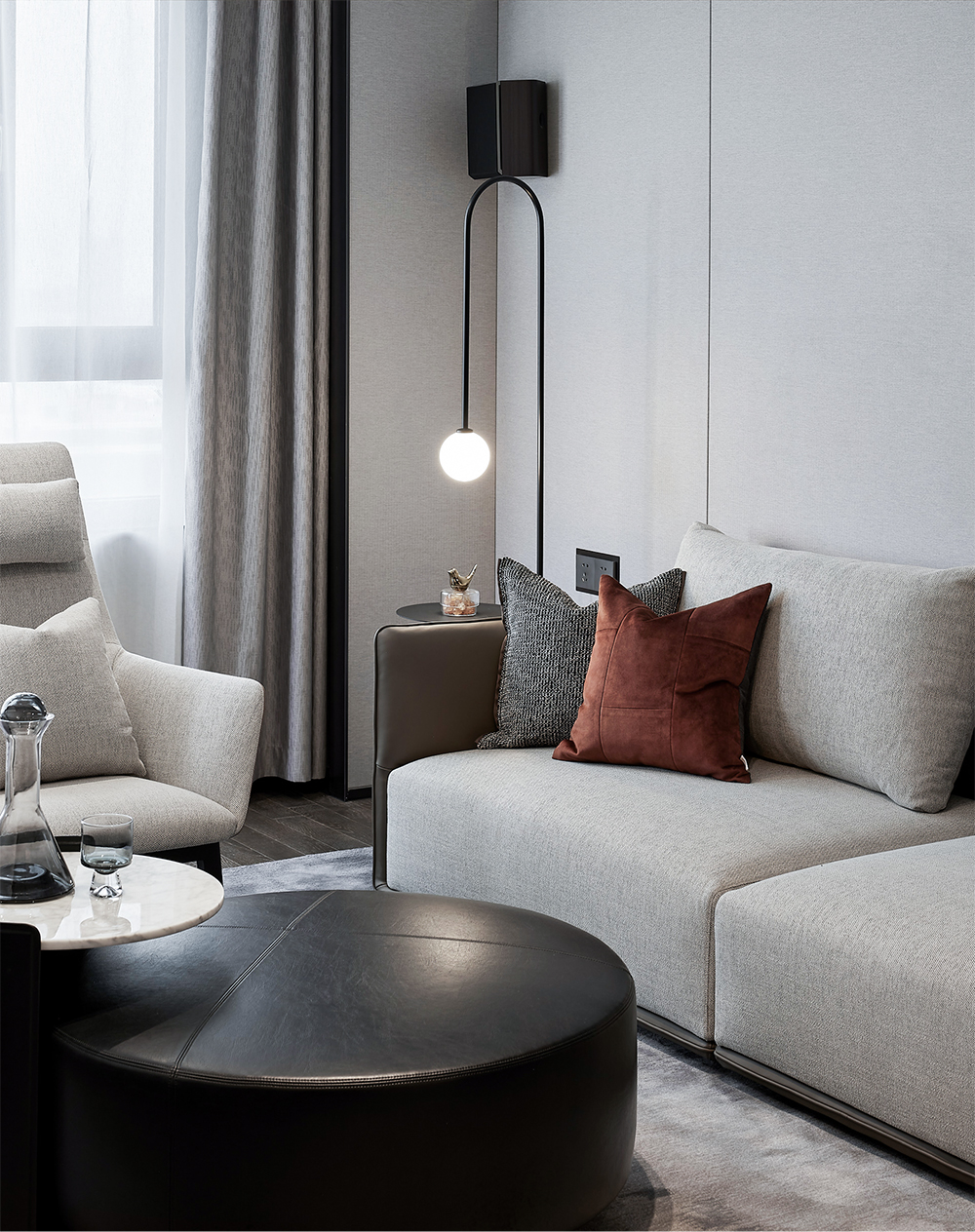 / Study /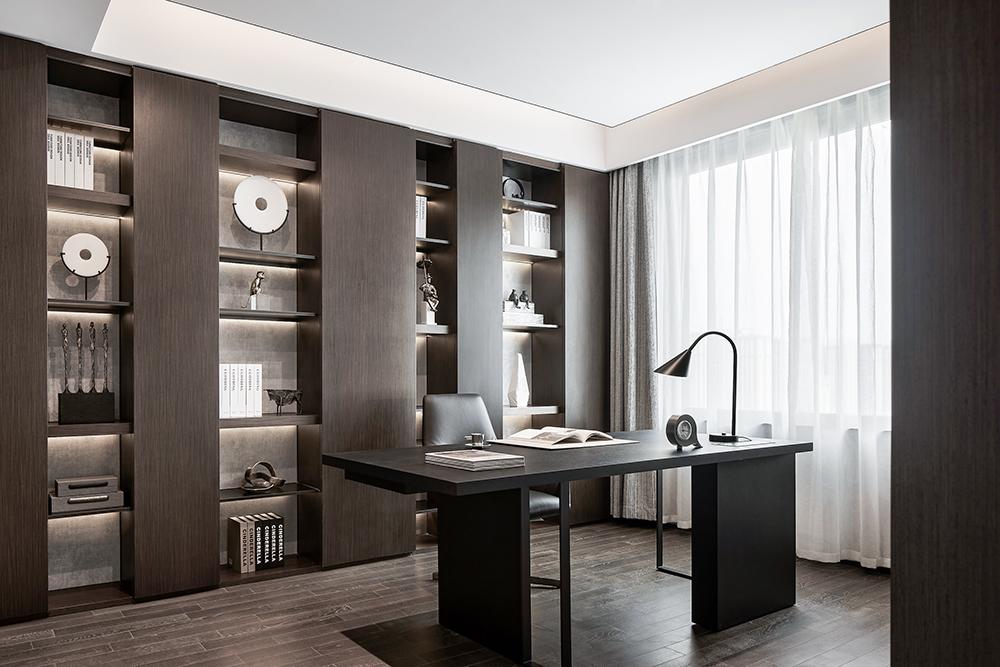 The study is the owner's favorite place, simple yet tranquil with a clean and elegant expression, where he can do everything he enjoys, from reading to practicing calligraphy.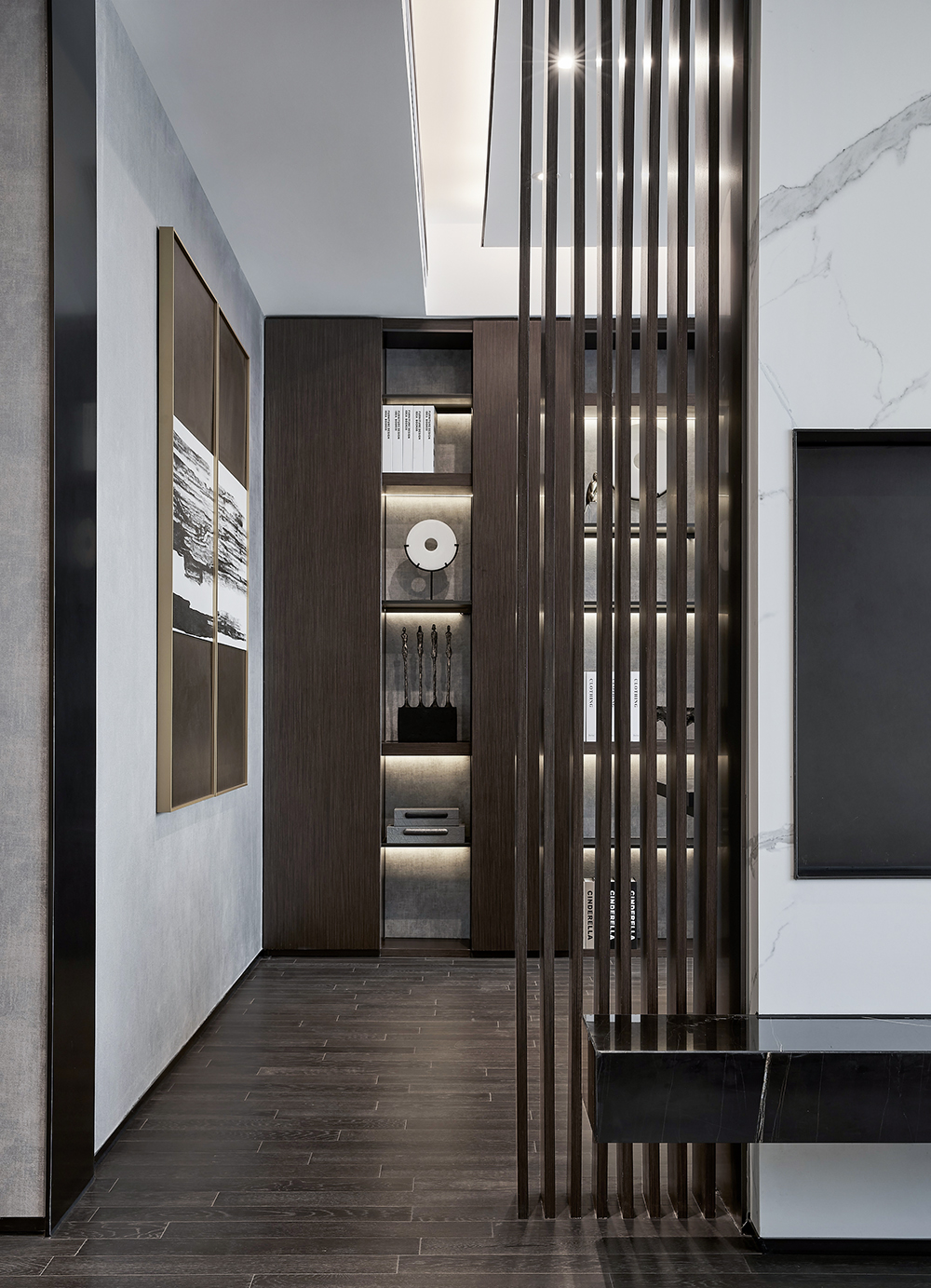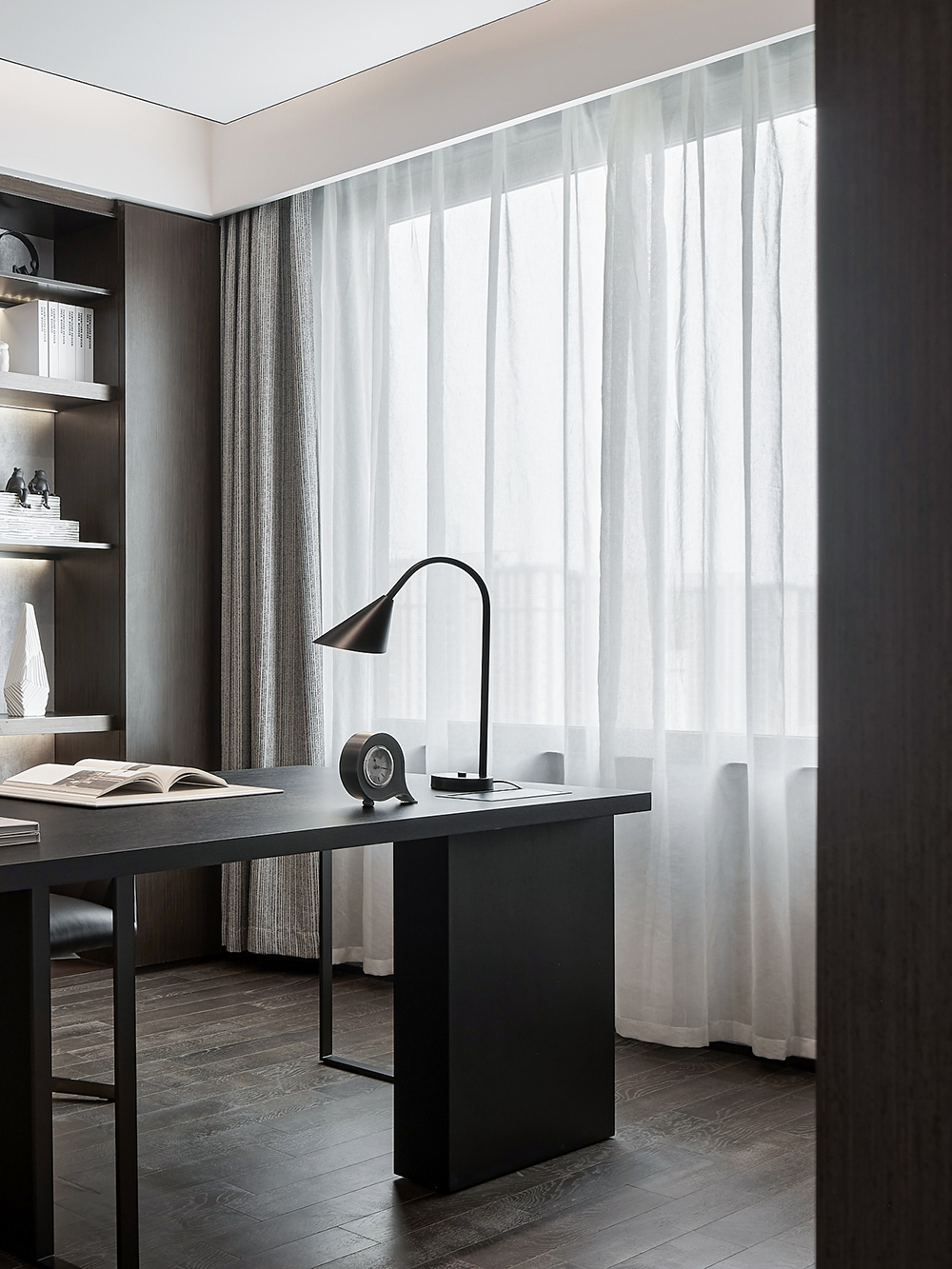 The key to a home is to establish a meaningful relationship with the space, which not only meets the residents' needs in daily life, but also enables the residents to explore and enrich their inner world. A home integrated with poetic house form and culture inspires passion and appreciation for a beautiful life.